Prospects for digital entrepreneurship were discussed
28.04.22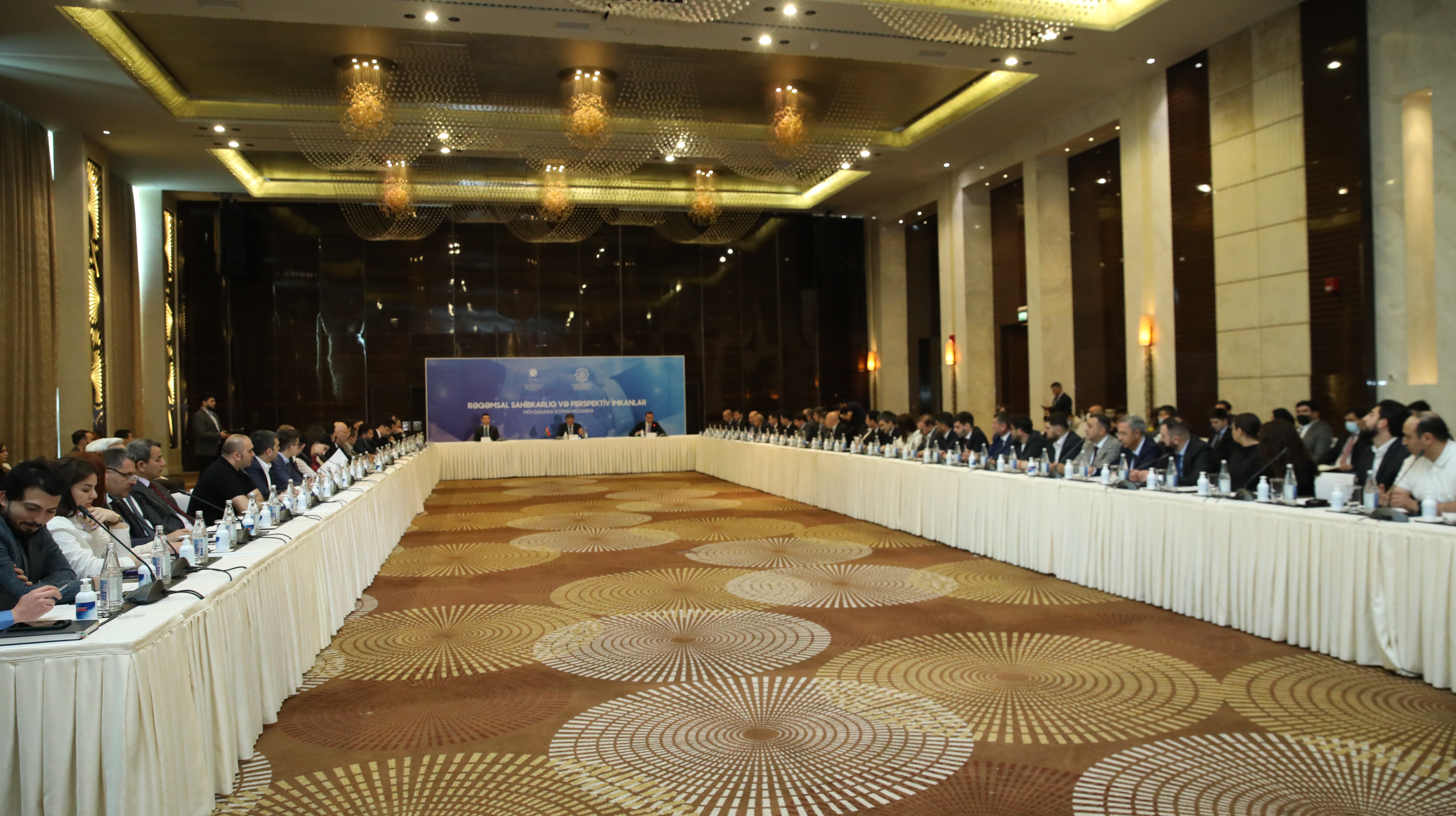 With the support of the Ministry of Digital Development and Transport and the Small and Medium Business Development Agency (KOBİA) the next public discussion was organized on April 28 by the Public Council under the KOBİA.
The public discussion, which was attended by representatives of government agencies and business associations, and about 70 businessmen, was dedicated to "Digital Entrepreneurship and Perspective Opportunities."
The public discussion organized within the framework of state-entrepreneur cooperation discussed the digitalization policy implemented in our country, the role of digitalization in creating a favorable business environment, the development of digital entrepreneurship, and support for SME entities in this area.
Giving information about the purpose of the event, Farhad Garashov, Chairman of the Public Council under KOBİA, noted the importance of digitalization and innovative solutions of entrepreneurial activities in the formation of new businesses, noting that the public discussion was organized to study the needs and challenges of entrepreneurs in this area.
In his speech, Minister of Digital Development and Transport Rashad Nabiyev gave detailed information about the processes leading to the successful implementation of digital transformation in the country. It was noted that what is necessary for the transformation is the provision of modern ICT infrastructure and the availability of qualified human resources that can carry out the transformation process. The Minister brought to attention the work done by the Ministry of Digital Development and Transport in this direction.
Orkhan Mammadov, Chairman of the Board of KOBİA, stressed that the global pandemic, along with the negative impact on the world economy, stimulates online activity and digital entrepreneurship, contributes to the development of new knowledge and skills, accelerates digitalization, the establishment and development of new business processes. It was noted that the calculations show that in some areas, digitalization has accelerated up to 10 times.In recent years, in accordance with the experience of developed countries, special reforms are being carried out in Azerbaijan to develop digital entrepreneurship, and incentive mechanisms are being applied. Giving information about KOBİA's digitalization of entrepreneurship, support and services promoting business innovation, the Chairman of the Agency also drew attention to future plans in this area. It was noted that an e-SME house portal is being created to improve and electronicize services provided to entrepreneurs. A center based on the Equipment Sharing model for startups will be established in the Baku SME House, which will be commissioned in the near future. Various technological equipment, servers and network systems will be shared with startups. The proposed model will allow startups and SMEs to test the most efficient production processes.
At the event, the proposals and difficulties faced by entrepreneurs in the field of digitalization of business were heard, and the questions of entrepreneurs were answered by representatives of relevant government agencies.
Powered by Froala Editor