Orkhan Vidadi oglu Mammadov
Chairman of the Management Board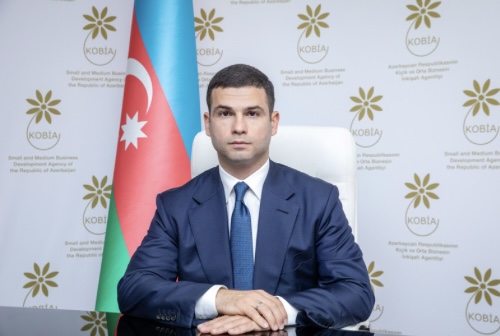 Orkhan Vidadi oglu Mammadov was born in Baku in 1 July 1984.
In 2005, graduated from International Relations Faculty of Baku State University.
In 2005, completed Business and Finance program at Regent's University London.
In 2009, earned an MBA degree at Odlar Yurdu University.
In 2012, earned a second bachelor's degree in Finance and Credit at Azerbaijan State University of Economics.
In 2006, started to work at the Ministry of Industry and Energy.
From March 2007 to February 2018, held various positions at the Ministry of Economy, including serving as senior advisor and deputy head of business development policy sector, deputy head of foreign economic relations sector and head of interstate economic cooperation sector.
During his employment in the Ministry of Economy, participated in nearly 100 international meetings of various working groups and joint intergovernmental commissions, and was directly involved in the organization of a number of international events.
On February 27, 2018, was appointed Chairman of the Management Board of the Small and Medium Business Development Agency (KOBİA) of the Republic of Azerbaijan.
Fluently speaks Azerbaijani, English, Russian and Turkish.
Married and has three children.
Powered by Froala Editor
Telephone: (+99412) 404-04-01
E-mail: info@smb.gov.az
"X": https://twitter.com/MammadovOrkh
Powered by Froala Editor