As part of the visit to Moldova, KOBİA holds a number of meetings
24.05.23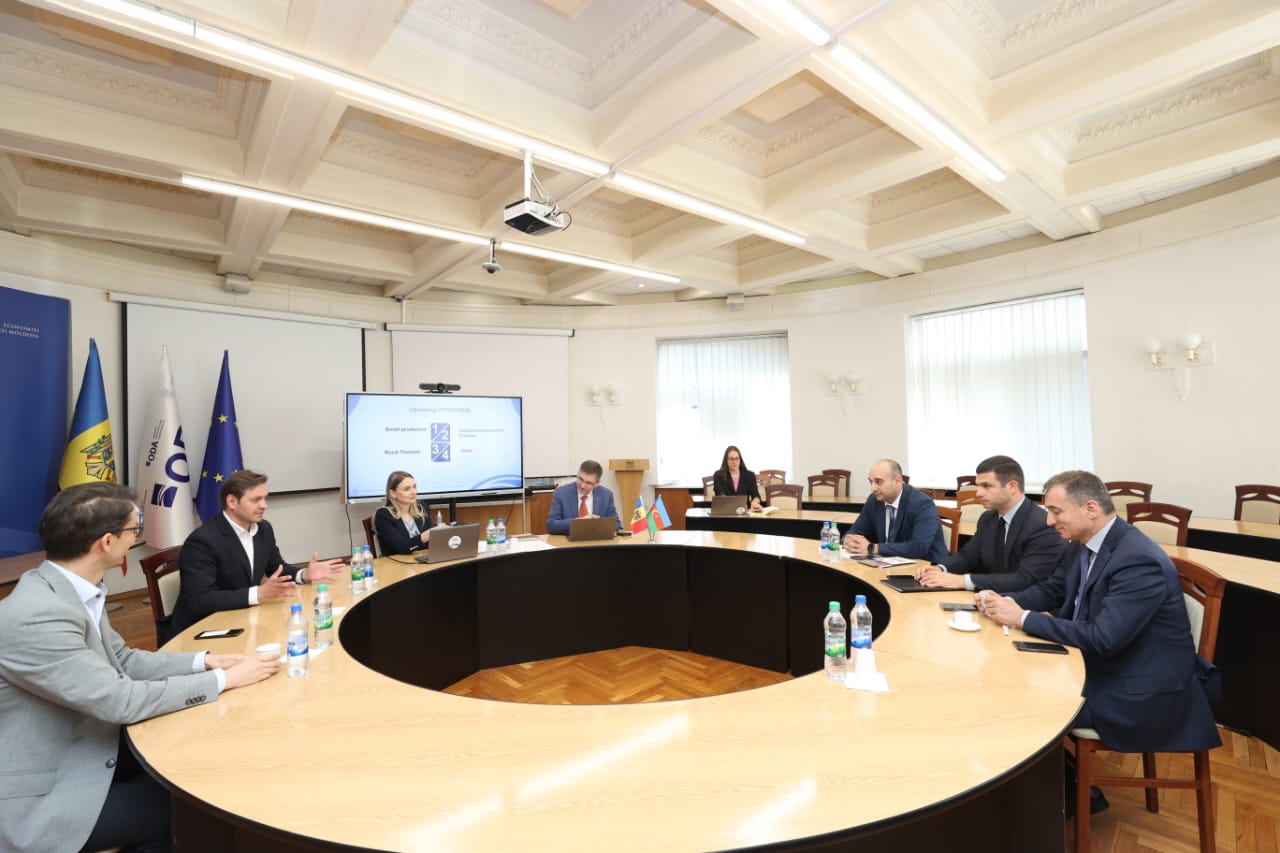 At the meetings held between KOBİA and related agencies of Moldova, cooperation perspectives, joint initiatives and exchange of experience in the field of SMBs were discussed.
As part of the visit to the Republic of Moldova, Orkhan Mammadov, the Chairman of the Board of the Small and Medium Business Development Agency (KOBİA) held meetings with related agencies of Moldova in the city of Chisinau. Ambassador Extraordinary and Plenipotentiary of the Republic of Azerbaijan to the Republic of Moldova, Gudsi Osmanov, also attended the meetings.
At the meeting with Viorel Garaz, the state secretary of the Ministry of Economic Development and Digitalization of Moldova, information was provided on the development policy of SMBs in our country, support mechanisms and the activities of KOBİA. It was highlighted that the Agency attaches considerable significance to the study of the best international practices in the field of SMBs and its application in our country, and interest was expressed in studying the support policy of Moldova to support the development of SMBs. It was also pointed out that KOBİA is willing to help build sustainable and long-term ties between the business entities of our countries within its powers.
At the meeting between Orkhan Mammadov, the Chairman of the Board of KOBİA and the Director of the Organization of Entrepreneurship Development (ODA) of Moldova, Dumitru Pintea, it was underlined that the Agency attaches great importance to the establishment and development of cooperation with organizations that provide support and services to SMBs overseas, including ODA. It was also stressed that the cooperation of KOBİA and ODA has proven beneficial in developing relations between SMBs of both countries, implementing joint initiatives. At the meeting, institutional cooperation, business support tools and future joint initiatives, as well as a draft document to be signed on cooperation between the parties were discussed.
Powered by Froala Editor