A public discussion on the construction business was organized
26.01.22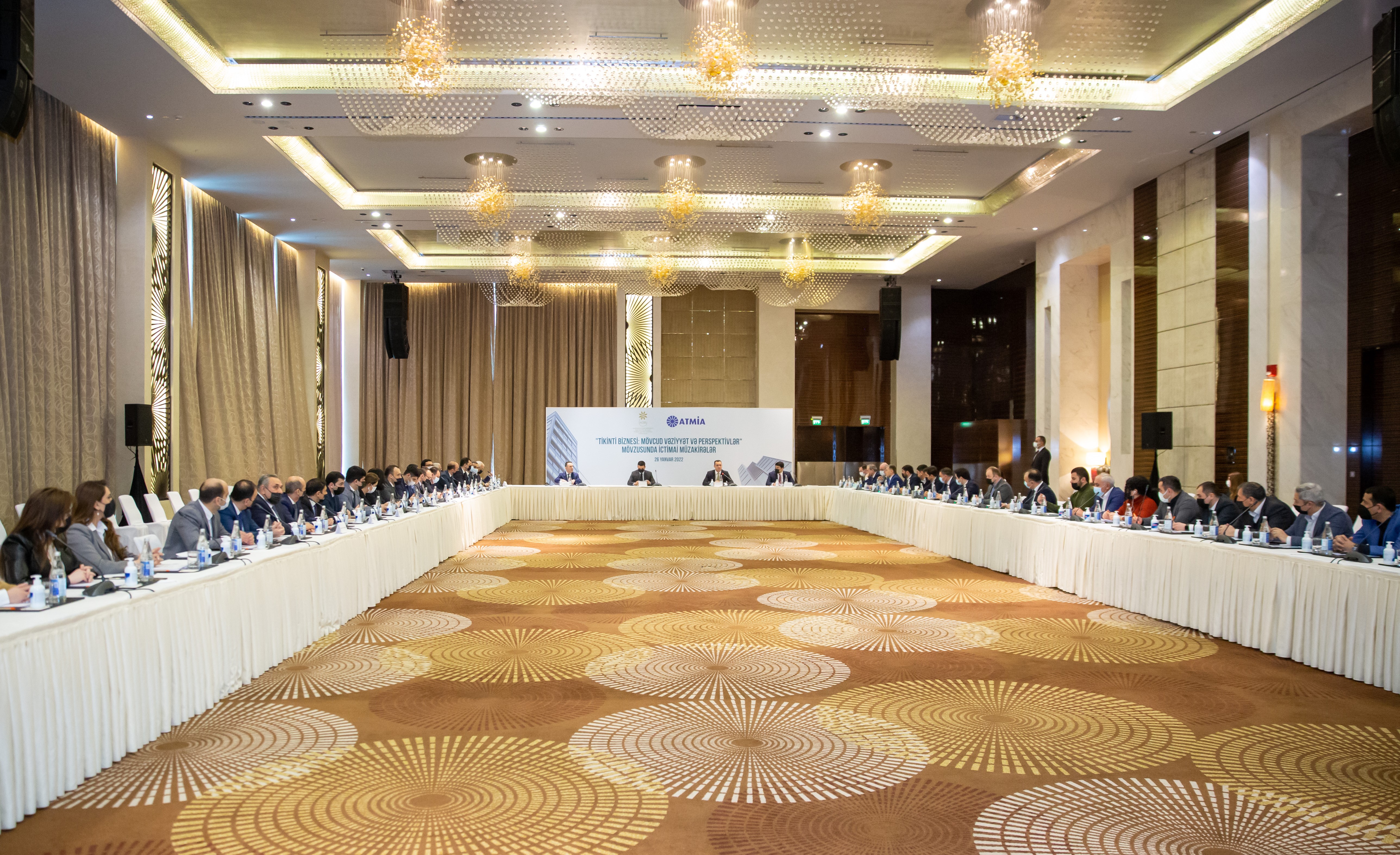 With the support of the Small and Medium Business Development Agency (SMBDA), a public discussion on "Construction Business: Current Situation and Prospects" was organized by the Public Council under the Agency.
The event was organized within the framework of state-entrepreneur cooperation and representatives of the Ministry of Economy and agencies, the Ministry of Emergency Situations, the State Customs Committee, the State Committee for Urban Planning and Architecture, the State Agency for Mineral Resources, the State Agency for Housing, the Baku City Executive Power and the Azerbaijan Construction Materials Manufacturers Association and entrepreneurs in the construction business took part in it.
Chairman of the Public Council under SMBDA Farhad Garashov said the event was organized to study the current situation in the construction business and the difficulties faced by businesses, to strengthen public-private partnership in this area.
Chairman of the Board of SMBDA Orkhan Mammadov stressed that the country's rich construction resources and extensive construction work make the construction sector attractive for entrepreneurship. It was noted that the existing natural resources in the liberated areas, the work carried out to restore and reconstruct these areas have increased the demand for construction materials, as well as opened new opportunities for the development of the sector. However, the damage caused by the pandemic to the world economy in the last two years has also had a negative impact on the construction market. In the post-pandemic period, the construction sector will also be a priority area and will be supported by the state. SMBDA chairman also stressed that the Agency's focus is on the challenges facing the sector, noting that in 2021 alone about 200 appeals were received on construction issues, emphasizing the importance of public discussions in solving problems in the field and studying proposals.
Chairman of the Azerbaijan Construction Materials Manufacturers Association Elkhan Bashirov shared his views on the development of the sector, the challenges faced by entrepreneurs in this field and public-private partnership in solving them.
Chairman of the Union of Commercial Legal Entities of the Azerbaijan Construction Manufacturers Association Ramiz Isayev informed about the activities of his organization and the current state of the sector.
At the event, the proposals of entrepreneurs on the development of the sector and the difficulties they face were heard, and numerous questions of entrepreneurs were answered by representatives of relevant government agencies.
Powered by Froala Editor