Message by the Chairman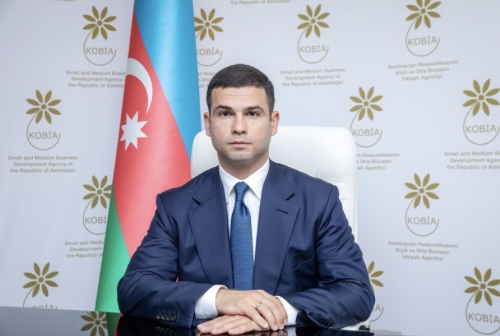 Dear entrepreneurs
I am delighted to welcome you at the website of the Small and Medium Business Development Agency. I would like to congratulate you on the commencement of the activity of the Agency established to ensure further improvement of governance in the area of entrepreneurship constituting a priority within the framework of sustainable development policy of the President of the Republic of Azerbaijan Mr. Ilham Aliyev.
As you know, as a result of the steady implementation of Mr. President's strategic vision and introduction of systemic reforms over the past years, entrepreneurship began to play an increasingly more important role in the country's economy. Most certainly, the growing level of favorability of the country's business environment became possible through establishment of multiple mechanisms to provide entrepreneurs with support. Therefore, we should focus on implementing the policy of tackling current challenges and build on successful results achieved in the past years.
Our overarching purpose is to further expand the number of measures aimed at providing the small and medium enterprises with support, make business environment even more favorable, regulation even more efficient to provide for sustainable development of this sector by ensuring total transparency of its governance. Currently, based on a single electronic platform, the Agency establishes SMB Houses and e-SMB Portal to provide you with unimpeded and comfortable access to various types of support and services. Our goal is to become an entity that implements an important and entrepreneur-friendly mission.
To reach these goals, we intend to establish close cooperation with entrepreneurs and associated public unions. Thus, I invite you to cooperation and express confidence that together, we will make a significant contribution to implementing the strategic vision of our country's President.
Chairman of the Management Board
Orkhan Mammadov
Powered by Froala Editor